DANIEL WHITE
cunning mechanical product engineering
Technical product development with a solid foundation in precision engineering and a flare for mechanical ingenuity.
The manufacturers of the needed to be able to provide their customers with immediate graphed test results on paper. The act of adding another bit of hardware to the growing ensemble (micro-probe + power pack + digital recording device) presented certain connectivity issues and a danger of operation in the field becoming cumbersome.
The solution was to design the thermal printer and it's driving circuitry into an enclosure that acted as a power and data hub. It was designed to be both extremely robust, and comfortable when strapped firmly to the users body. Controls and connectors are fitted into circular laser cut panels which can easily be changed to accommodate upgrades and changes of use. The mating surfaces of the 'clam shells' are identical, so two bottom halves can be fitted together to make a more versatile enclosure.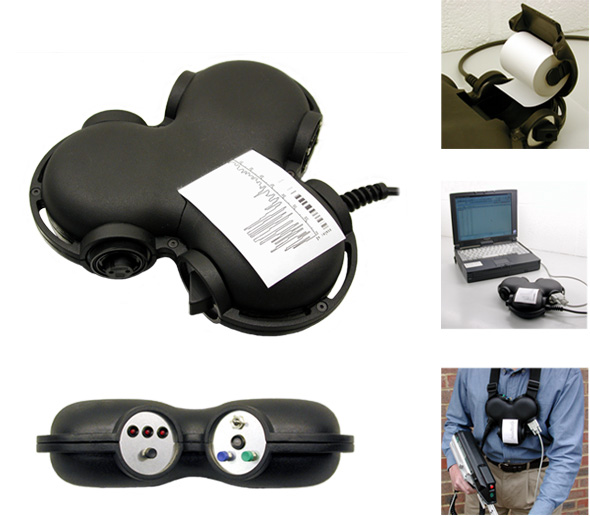 A soft 'holster' onto which all elements of the ensemble could be safely fitted was the ultimate aim, but it was felt that the printer still needed it's own protective enclosure.